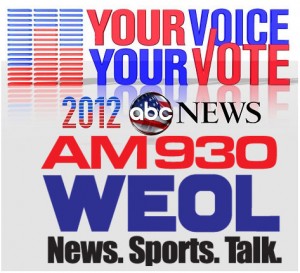 Friday, November 2nd tune in for a WEOL special broadcast: A debate featuring the candidates for Lorain County Commissioner.
@ 8:30am Ted Kalo vs. Phil Van Treuren
@ 9:00am Lori Kokoski vs. Mike Musto
Listen on air or online or watch the streaming video right here! Video link will be available a few minutes before the debates begin.